Fantastic TROPICAL MOON Chicken Wings "McCauley"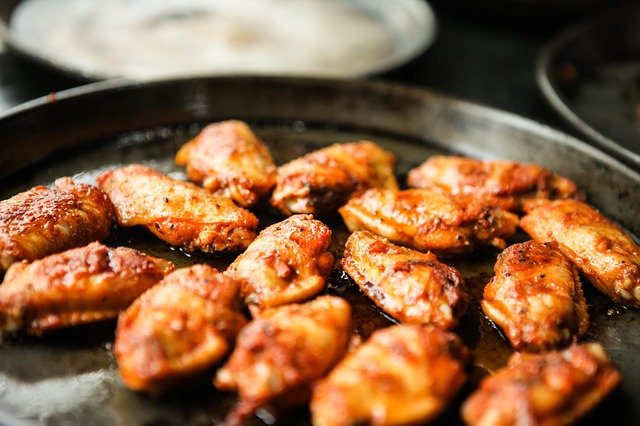 Chef Claudio recently visited an old friend who made the best chicken wings Claudio has enjoyed in a very long time! The friend is a big fan of Chef Claudio's Tropical Moon, which is an African- Caribbean inspired harmony of 22 herbs and spices, and has used it on a variety of meats, fish, poultry, and even ice cream! Anyhow – getting back to the subject of those fantastic chicken wings – you really must try the recipe. It's highly recommended by anyone hosting a Superbowl party and Firehouse Cooks who need to up their culinary game with more exotic flavours. The enticing aroma of baking or grilling with Tropical Moon will stimulate every appetite that walks in your door and set the stage and palate for a fantastic social occasion. While the real magic is discovered in cooking with Chef Claudio's ONE ITEM SPICE RACK (the 'nomme de verse' some culinarians refer to Tropical Moon by) it is also an exceptional treat to sprinkle it on home made chips and popcorn. It also does much to enhance the taste of good beer when having it on your palate after such fine cuisine. Cheers!
THE RECIPE – Coat the wings generously with Tropical Moon and place in a sealed marinating container in the fridge for a few hours or overnight. Heat oven to 400 degrees and bake the wings on a sheet pan (use parchment paper for an easier cleanup) for 30 minutes. Turn over and bake another 30 minutes. After that, remove from the oven and submerge each wing in a sauce with equal parts melted butter and Texas Pete (or other preferred hot sauce). Return the sauced wings to the sheet pan and the oven for 5 minutes, then flip over for another 5 minutes. Serve with ranch or blue cheese dressing.