CDs & DVDs
Claudio's recordings are both timeless and compelling with an ever increasing National and International circulation that is attributable to word of mouth alone.
The timelessness of his myriad subjects and themes along with a spirituality and philosophy intrinsically relative to aspects explored in his Masterful Storytelling and Poetry Performance Art is doubtlessly an essential element in this gradual movement and reach Claudio's works inspire.
Throughout his emergence as an artist and most unorthodox artistic career Claudio has gained the admiration, respect and support of true legends in the arts with whom he maintains and shares an ever evolving friendship and artistic counsel.
"Claudio is a one-man Pink Floyd!" – Russel Wiggs / Artists Resource Agency
"Comparable to Richard Burton in voice and delivery." – Knight Chamberlain / The Pilot News
"Reminiscent of Jim Morrison and The Doors." – The dark-wave band: DoublePlus Ungood
"A Master Storyteller." – Alan R. Hall / The Chapel Hill News
"I really like your voice!" – Garth Brooks addressing Claudio
CDs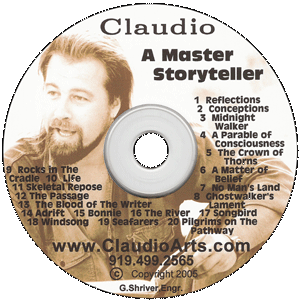 Claudio ~ A Master Storyteller
A tapestry of Orchestral and Solo Performances.
"Romantic, suspenseful and evocative. Well delivered. Impressive! True to the Soul. Profoundly moving." – Executive Chef Oswald Mair of The London Hilton
---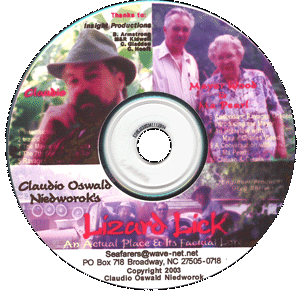 ---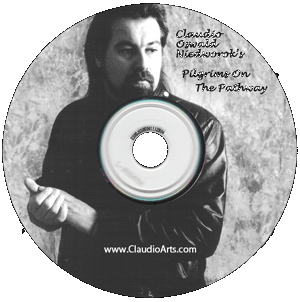 Pilgrims On The Pathway
A Journey of Soul and Sand and Self Discovery
"Reminiscent of the writings of Kahlil Gibran." – Dr. Donald W. Shriver, Jr.
---
*All CD's are $ 12.95 each or any 4 for $ 40 ~ plus $ 2 (per item) Postage.
DVDs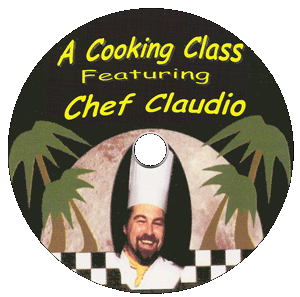 Chef Claudio ~ The Live Performance During Chef Claudio's Cooking Class
Filmed By Mayor Charles Wood Of Lizard Lick / A C&C Production / Claudio and Charles
Educational, Entertaining and Very Humorous. $ 5.95 plus $ 2 Postage or 4 for $ 24 / no postage !
---
*Check back soon. Additional DVD's are currently in production.