Profiling Director/Producer/Screenwriter Rob Underhill and His Films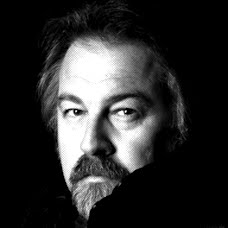 I was originally going to review three Independent Films Directed and Produced by Rob Underhill but have decided to put my focus on the man and cinematic artist himself. I certainly wish to reflect briefly on his exceptional body of work and must include that this new star on our horizon immediately exhibits both courage and conscience in Directing and Producing ~ DAR HE: "The Lynching of Emmett Till".
Having spent my boyhood amid the tumultuous violence and prejudice during Apartheid in South Africa and experiencing similar ravages in certain regions of the North Carolina of 1969 and on, when I arrived on these shores, I can attest to the bravery of anyone fighting back and exposing this massacre mentality to the world by virtue of the mediums of their particular craft. The actor Mike Wiley clearly deserves a salute for a masterful accomplishment in playing all 36 roles in his one-man play and Rob Underhill has hereby Directed and Produced a true cinematic achievement. His sense of composition and framing of each scene takes one back to what movies were invented for. For further accolades, reviews and awards concerning the entire team of exceptionally skilled and talented members behind this production please go to www.DarHeMovie.com.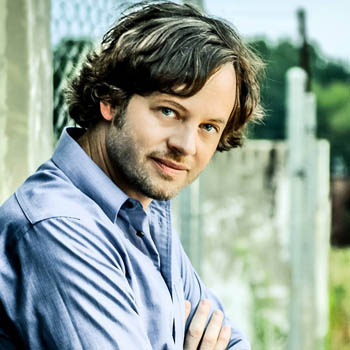 For his more recent film: "The Carrington Event" ~ which won BEST DRAMA and was nominated for BEST FEATURE and BEST FAMILY FILM at the 13th Cape Fear Independent Film Festival in Wilmington, NC on May 2013 ~ he is Director, Writer and Producer. His Cinematographer and Co-Producer Aravind Ragupathi is an artist behind the camera to take notice of and his love of the medium is the audience's smile of satisfaction when they come to admire his work. It gives me considerable faith in the future of Cinema to have these two at the helm. For more on this subject please peruse www.TheCarringtonEvent.com.
I have to say that it was a delightful and rewarding interaction and discourse to have had Rob Underhill on my radio show on two separate occasions now ~ Claudio's SpeakEasy and Radio Theatre on WCOM, 103.5 FM / Tuesdays from 10:00 AM to 11:00 AM ~ and my primary reason for this reflection is that he likes the medium of short stories. In a world in which that particular literary art form is only barely making a comeback, via Independent Film alone, it is heartening to sense an element of pride, honour, and recognition for a craft that has always been my passion as a writer. My frustration has been that I have mastered this medium, even in the poetic narrative aspect of it, and performed it on Stages and Radio throughout my worldly travels but have often reflected on the irony that such a demanding craft has all but diminished in public consciousness. As both Director and Producer Rob Underhill has lifted the lid off the coffin of that premature burial by way of his Short Film "The Agent" www.AgentMovie.com. It gives one a good look into the capacities of a multi-talented Director and, perhaps, the emergence of another Roman Polanski, Alfred Hitchcock, Orson Welles, Sydney Pollack, or the like / as one could hope to aspire to. The films of Rob Underhill reveal an emerging artist that will prove the North Star on our Cinematic horizons once he has earned his wings and weathered greater learnings and takes on greater literature and human interests in his films of the future…but his consistency blesses him now.
For regular updates please go to www.facebook.com/RobUnderhillProductions.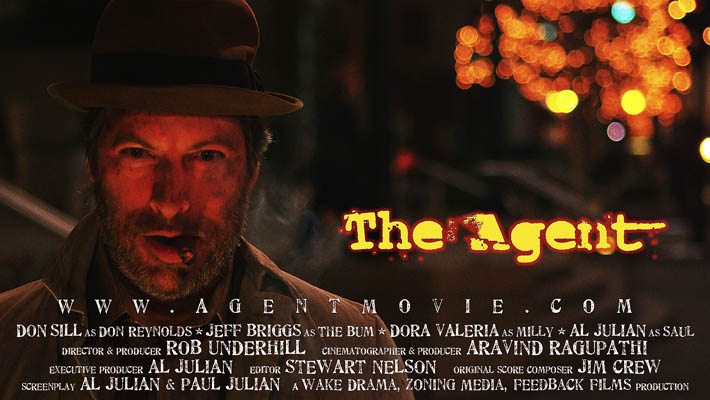 –Claudio Oswald Niedworok