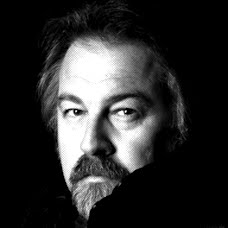 Hello, dear readership. I hereby commit my pen and narrative, rather retroactively, to reviewing a film that merits the introduction of this new project launch and represents what I look for in story, theme, and on film in exemplary fashion. I give you ~

My Week with Marilyn
It is a rare treat to discover a truly satisfying movie experience these days since Hollywood and so many other mediums of film no longer seem to travel the path of originality but rather the safe and formulaic. This results in aspects that are exceedingly tedious and mundane despite all of the special effects, explosions and arts of the fantastic that lull the senses but murder the story. I rarely go to the movies anymore.
MY WEEK WITH MARILYN really caught me by surprise and I consider it quite an achievement in film these days. Thankfully the story is still King and the cast brings it as vividly to life as a dream that is transformed to a living vision just before somebody turns the lights on and wakes you up. In this particular case the lights didn't come on until the vision was complete and the story was told, I am pleased to say.
"First love is such sweet despair," states the inimitable Dame Sybil played extravagantly and flawlessly by Dame Judy Dench. MY WEEK WITH MARILYN is by every means an expert commingling of past and present in the history of film. Michelle Williams literally haunts the screen with an unforgettable behind-the-curtain view of Marilyn Monroe as both the naiveté and the superstar. She is as sensual as she is sexy and alluring but the lost-among-her-riches romantic young woman who is inevitably trapped in a fame, however seductive and limiting to any private life of her own, is ironically omnipresent in her character and one often wonders if the country girl isn't, rather tragically, a bit of a fish out of water. We see a side of her in this portrayal of a true romantic interlude that Hollywood would likely never have been inclined to reveal as it makes her far too human. Eddie Redmayne who plays the unexpected love interest: Colin Clark (who authored this memoir) captures the similarly naive and rapidly, almost comically innocent, evolving youthful persona of its subject quite expertly and entertainingly, to say the least.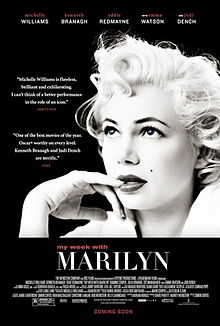 To speak of the Director Simon Curtis (who was born on my birthday, March 11th, five years after my own such arrival in olde Germany in 1960) I can only repeat my original statement that it is a cinematic achievement and, upon further ponderance of the matter, a masterpiece all its own. As both a story and film it accomplishes what so many movies these days fail to approach at all and that is that one is truly transported by it like being enraptured by a nostalgic dream of love and romance one wishes never to end.
Kenneth Brannagh captures Laurence Olivier as meticulously as a regarded Shakespearian actor should. Julia Ormond manages to step outside herself quite splendidly and evocatively in her portrayal of Vivien Leigh. Zoe Wannamaker makes for an expert Paula Strasberg who was Monroe's drama coach.
The musical soundtrack is an illustrious accompaniment by various composers and performers and deserves its own accolades…as does everyone involved in this production to include England's own Pinewood Studios.
Cheers!
–Claudio Oswald Niedworok